But... what can I create a course about?!
Will MY field of expertise be good?
Believe me when I say - this is one of the biggest concerns new online course creators have.
That THEIR specific skills are either
(1) taught in too many other courses, programs, seminars, books;
(2) too popular and already known;
(3) too unusual, weird, unexpected... not something one would want to learn.
Here's what Teachable's CEO had to say about that: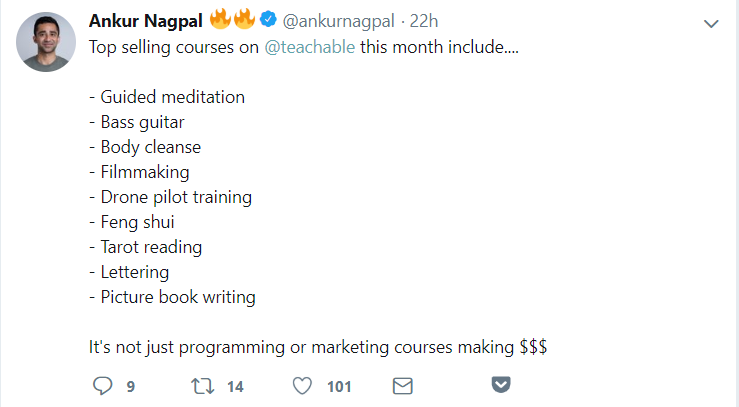 What this means for you? That YOU CAN create a course on your own.
Show your expertise. Share your unique twist. Provide information in WHATEVER field you are in.
People are eager to learn many different things.